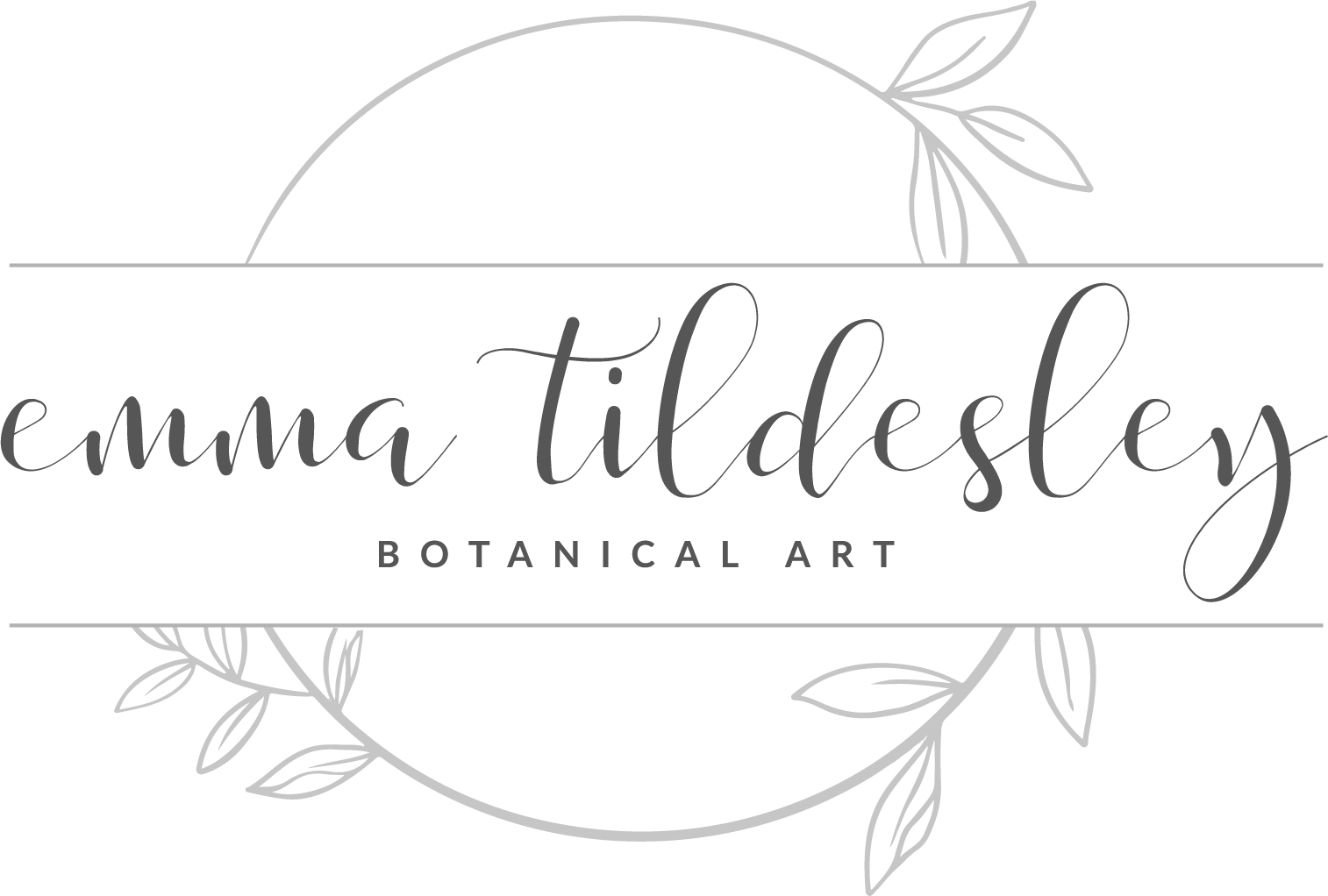 My name is Emma Tildesley and I am an artist from Worcestershire in the UK. I am currently studying for a diploma in Botanical Illustration with the Society of Botanical Artists.
I have been drawing and painting for many, many years but have now decided to specialise in botanical illustration as I found that I was consistently drawn towards botanical and floral themes within my artwork and once I discovered how my favourite medium watercolour, could so beautifully capture the delicacy of a petal, or the rich, deep tones within a velvety leaf I was hooked and wanted to learn more. I have always had a fascination for nature and patterns and I find that botanical illustration merges the two together quite nicely.
Over on my blog page I will be detailing my journey throughout the diploma and I very much look forward to seeing how my art work evolves over the course of the next 27 months.
Thank you for taking the time out to look around and I hope that you find something interesting and useful here. If you have any questions please don't hesitate to get in touch.
Emma X
If you would like to learn more about my artistic processes, tips and tricks and, what materials I use etc, then please take a look at my YouTube channel. I post all sorts of art related videos over there that you may find useful. 
Hi Everyone! So here is the pic and tutorial for day 4's tag. I have to say, I really enjoyed making this tag, so I hope you enjoy the tutorial. Please don't forget to like and subscribe. Thanks for watching Emma
So here is my day 3 tag and tutorial, and I have to say it's my favourite so far! I used the Graphic 45 Halloween in wonderland collection to make this one. I just love all the papers and chipboards, they are such fun and made in a beautiful colour palette. Please...
Hi guys! So here is day 2's photo and tutorial. For this tag, I used different techniques and products to day 1's tag, and went with a monochrome theme. I hope you enjoy the video, and as always if you do, pleased don't forget to like and subscribe. Thanks for...